What to look for in a Starter Ukulele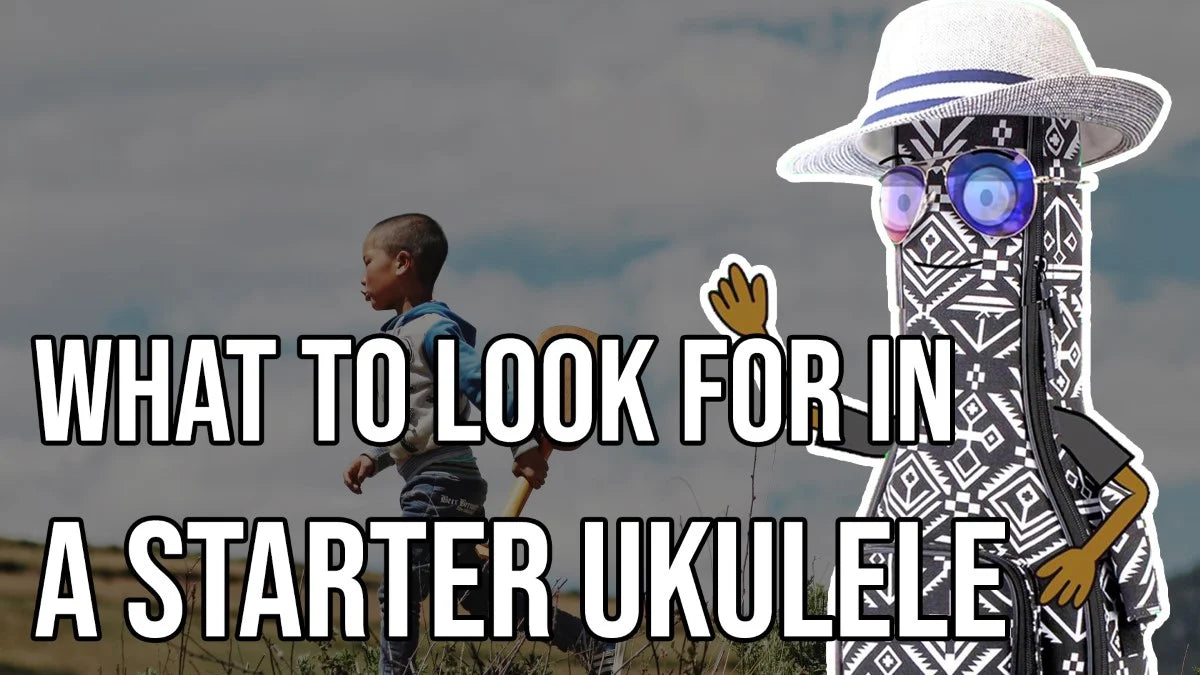 Hey there. If you're still in a ukulele buying fence then there are two possibilities for that. One; you aren't sure how to start and two; you don't know where to start. Usually, it's both and here's what we'll cover today since you're here interested about it. This is a quick and easy guide to what to look for in a starter ukulele. Beginners won't need to think too hard about this part since the learning process itself is the most rewarding part of the journey.
Quality
You ask me, why should I be finicky about the quality of my starter ukulele right off the bat? I'm just starting out! To be fair, that's a valid argument, but starting out has to be an experience that won't scare you off from progressing. Quality is to be taken into account. Sure, there are dozens upon dozens of starter ukulele options to choose from with prices as low as $20. Really, it's that cheap, but you get what you pay for, of course. These days, price isn't exactly an indicator of the quality as there are affordable starter ukuleles that work pretty well for beginners, but one has to consider the quality of the build as well as the reviews (provided they aren't fabricated of course)
Accessories Included
Starter Kits are called starter kits for a reason. They come with other good stuff that helps beginners learn the basics as fast, efficient and easy as possible. A lot of starter kit ukuleles bundle themselves with free accessories like picks, cleaning cloth and sometimes bags. A good starter kit would go with possibly everything you'll need to start learning, so that's not just limited to the aforementioned, but even tuners, chord charts, strap, stams and even other extra stuff like online lessons.
Price and Availability
Then there's the price. It usually boils down to this. A starter ukulele will only be so good within a certain price range. Like we've mentioned before, you usually get what you pay for. Cheaper price tag means cheaper quality and extras. Starter kits don't necessarily have to be a cheap experience. Remember; your first impression of playing the ukulele may or may not throw you off from the entire idea of learning it. If it's hard to start, then this might discourage you from learning. Starter kits can, however, still be reasonably priced and high-quality at the same time. One good example is the Bondi Starter Kit. Awesome bag choices=check. Complete accessories=check. Lasting quality, guaranteed. For the price, it's pretty hard to beat. All for just $149.
Still, it's up to you, the budding ukulele player, to decide. To sum this up, we simply say, never settle for less, but don't go overboard. Quality has a price, but it doesn't have to be too steep.