What is the best ukulele to buy?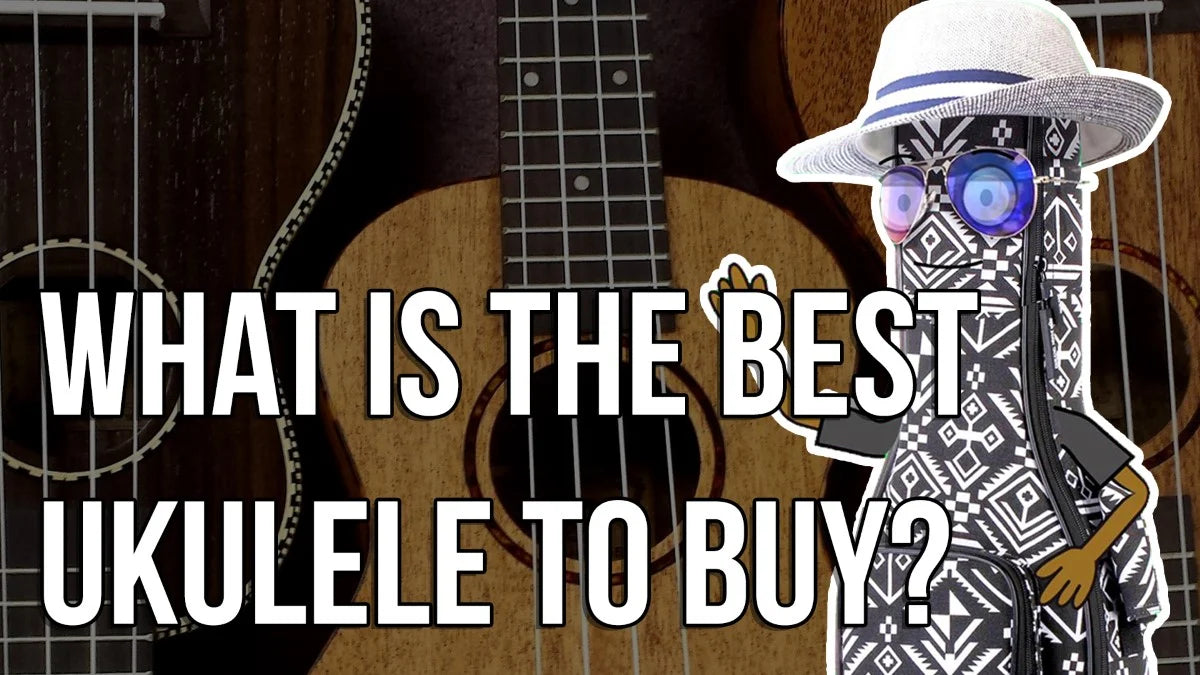 Hey there, Casey here. So, you've seen some of your popular idols playing the ukulele, heck even some of your friends are starting and then this leaves you wondering in case you haven't started, why am I still missing out and how do I start? First thing that might come to mind is, what is the best ukulele to buy? Today, I'm gonna help you decide by giving out some tips on what things to look for on getting an ukulele. Already been playing one? I'll still have you covered by giving you more upgrade paths. After all, we're talking about the BEST here.
1. For Beginners - Starter Kit


Let's start with ukes that are highly ideal for beginners. Starter Kits, what we call them. Usually, these ukuleles include beginner-friendly accessories. Price varies per brand, but starter kits usually reside in the more budget-friendly side of the price spectrum. They're affordable most of the time. For one, we've got our own Starter Kit, which comes with possibly everything you'll need when starting out. Tuners, extra strings, cleaning cloth, chord chart, heck even a stylish bag and online lessons. Hard to top, this one!
2. For Intermediate Players
Alright. Down to the choices that might matter more for those already have some experience. This isn't to say starter kits aren't playable anymore, but hey, the added amount to that price tag has to mean something right? Most of the time, yes. Aside from the brand that normally contributes to how expensive or affordable a ukulele can be, the materials also play a huge part. For intermediate players, a good ukulele can be something with better ease of playing. Size will play a big role here and for those looking for an expanded playability, concert or tenor ukuleles are great. They have extended scale compared to soprano ones.
Then comes the materials. Mahogany is something you'd normally see on beginner ukuleles, but body materials like maple, oak or koa are more expensive types of wood. Believe it or not, these things may affect the overall tone of an ukulele, but it will still boil down to the overall build, which will also affect the price. 
To sum it up, a few extra bucks can make a big difference whether you're looking to upgrade your beginner ukulele. Better build means more practice and play time without any unexpected problems.
3. For Advanced Players
Now we're talking about those who know their ukulele like the back of their hands. Moving from your intermediate ukulele, you'll want even more expanded flexibility. It's time to get some even more advanced features like, maybe an electric ukulele?
Yes. Electric Ukuleles can be a good feature for those who want to directly record and alter their tones. Sure, you can record yourself playing ukulele even with a high quality condenser mic of some sort, but there's this certain tone you can only produce with using an electric ukulele. You can add reverb, make EQ changes to shape your tone, add delay, harmonizer and heck, even overdrive if you're into that kind of crazy stuff. Possibilities technically endless and this is where you push the envelope of your musicianship, not just your ukulele playing skills.
Get All your Ukulele Needs Covered
Here at Bondi, beginners, intermediate and advanced players are all covered. Check out our great selection of ukes for both beginners and advanced players, and our team is always here to answer any questions you have about our products. Don't hesitate to reach out to us today to know more!