Easiest Jason Mraz Songs on Ukulele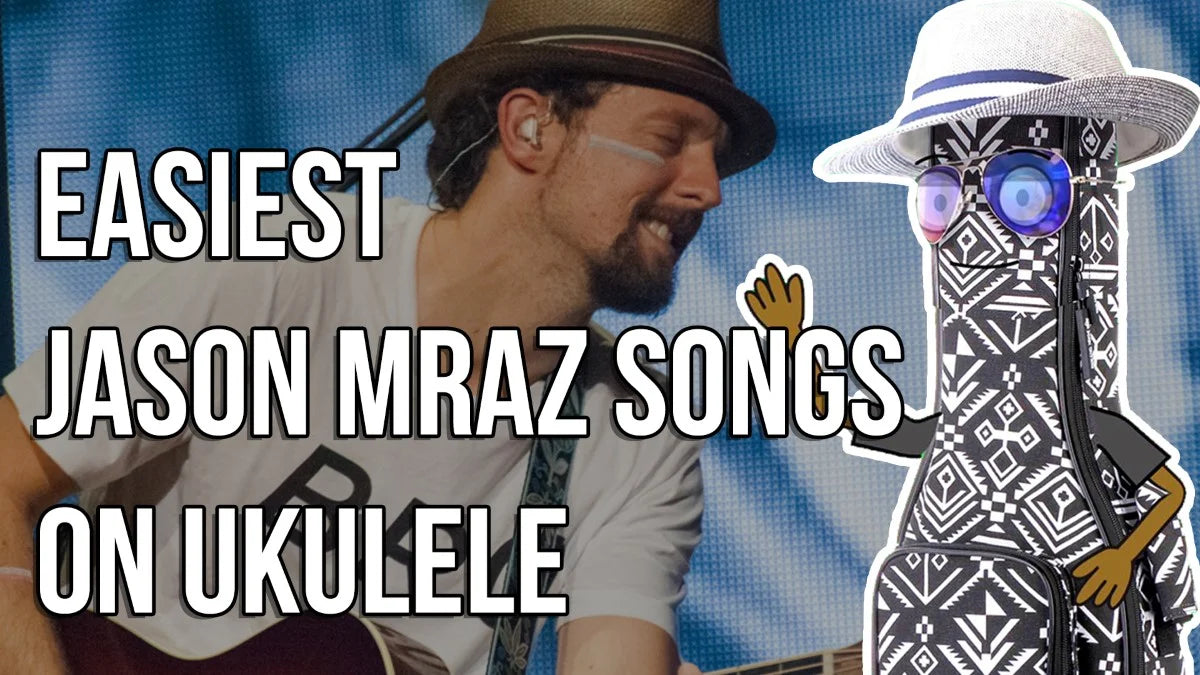 Hey there, Casey here. Yay! You've got your new ukulele or maybe not. Maybe you already have it with you for quite some time and thinking, maybe you should learn a Jason Mraz song! Of course you'd probably be because otherwise you won't be reading this far right? Alright, let's get some learning down and tackle some of the easiest Jason Mraz songs on Ukulele shall we?
I'm Yours

Alright, let's start with something extremely familiar to anybody who knows Jason Mraz and maybe, even for those who don't know him by name, but know this tune. This one's pretty popular and simply one of the most timeless songs we've heard in years. You've probably heard this a few couple of times now on the internet, radio, even on the T.V. What's stopping you from learning how to play it for yourself? This is THE Jason Mraz song after all. Surprisingly, it's pretty easy to learn too! With chords C F G Am D7, you'll be impressing your family and friends in no time.
At this point, it's pretty hard to argue which Jason Mraz song is the most popular. I mean, come on, almost any song he puts out is an instant earworm and you probably heard them from somewhere before. The song I Won't Give Up is simply one of those pretty popular songs.  This song is also a beginner-friendly ukulele song, which has simple chord flows that are easy to follow:
Lucky
Now something even a bit easier. Maybe, not exactly as popular, but with the only chords being used, this one's one of the easier songs to learn. With this song, you can even sing along with a special someone!

Learn the Ukulele With Bondi Ukuleles
Got pumped up in learning some banging Jason Mraz songs? Check out our great selection of ukes for both beginners and advanced players, and our team is always here to answer any questions you have about our products. Don't hesitate to reach out to us today to know more! There's no better way to play those songs as easy and sounding really great with a top quality ukulele at a very reasonable price!